Gate Installation by
Experienced Technicians
Automatic Gate Operations provides various services related to gates, access controls, and intercom devices. We are currently serving commercial, residential, HOA's, multi-unit dwellings, and schools. Our company is fully licensed, bonded, and insured to suffice any requirements.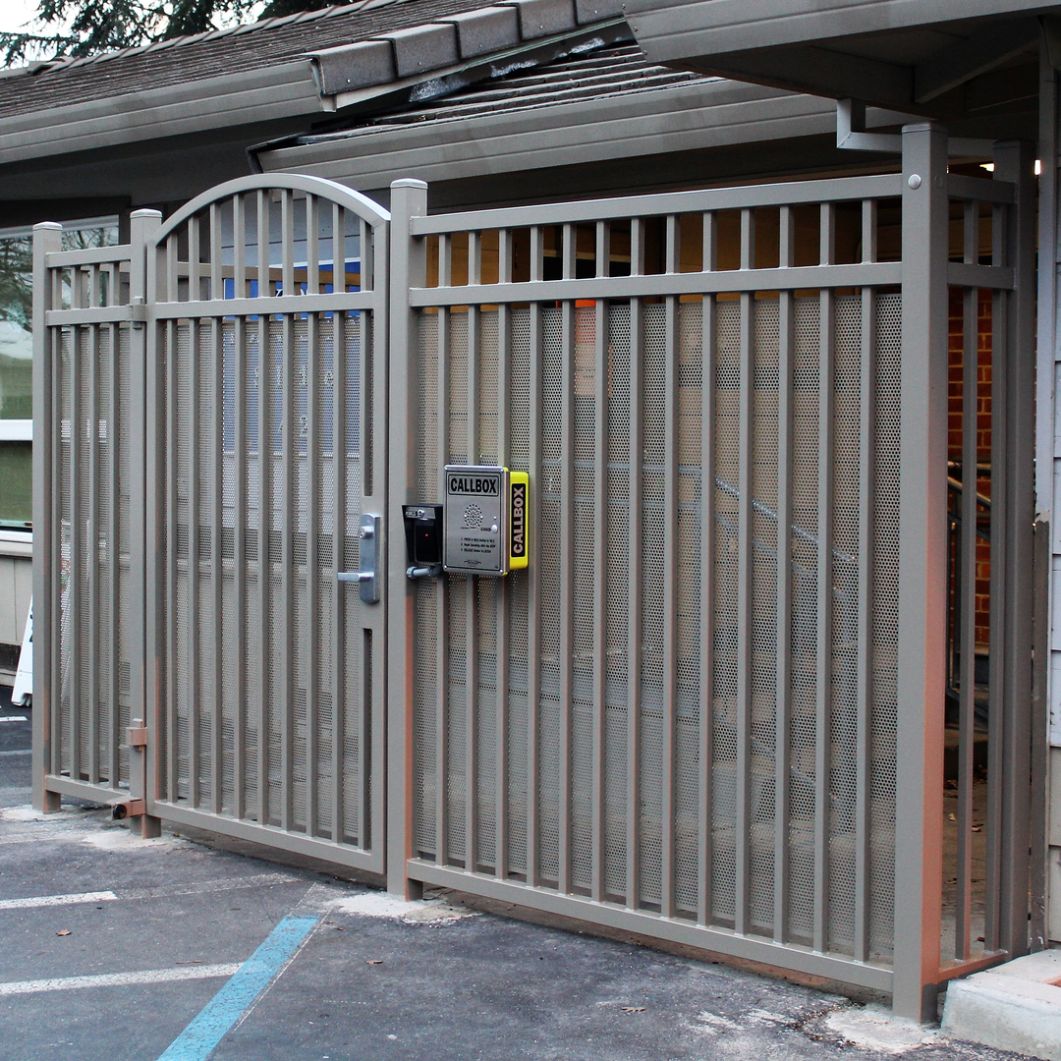 Do you have a gate design in mind? Send us a picture of your inspiration and let us build your dream gate. As a C-61/D28 contractor, we will fabricate and install your gate while ensuring all UL-325 and ASTM F2200 safety standards are met. We have plenty of designs in our portfolio to choose from but will always work strictly around your vision, timeline, and budget.
Do you want to upgrade your old gate operator? We can help you with our equipment replacement services. Send us a picture of your existing gate and equipment and we'll use our knowledge to recommend the best product for your needs. We use only the best products on the market to ensure your system works for many years to come. 
Here are just a few products that we will install.
FAAC: 390, S418, S800H ENC
Liftmaster: LA500, CSL24UL, CSW24UL, RSL12UL. RSW12UL
Maximum Controls: MAX-MEGATRON 1400-PRO, 1400 HP PRO, MAX-SUPER ARM 2300, MAX-ARM
We can also service the following brands: Elite, Doorking, Ramset, Eagle, All-O-Matic, BFT, Byan, HySecurity, Linear, Nice, Torxrun, Viking, and US automatics
Contact Us today to discuss your project.
Is your automated gate malfunctioning? Gate motors require maintenance and upkeep that is recommended every few years depending on your system. We provide service calls to repair many common issues like bad batteries, misaligned photo beams, dead safety edges, and bad vehicle sensing loops. Each service appointment is followed up with a diagnosis of your problem, and if we can't fix it on the spot; we'll always provide a fair estimate to repair or replace your malfunctioning equipment. Contact us today to schedule an appointment. 
Do you want to control visitor access and allow communication from your gate to you? We work with a variety of products that can meet almost any needs. Below is a list of just a few models and brands we recommend. 
CellGate: offers products and services to property owners for remote monitoring and control with access codes when someone is entering their property. 
DoorBird: Offers IP Video door stations that will allow you to see your visitors, talk to them and open the door - from anywhere in the world - via smartphone and tablet.
Liftmaster: Get a completely integrated solution that keeps your community/business safe, secure and running at maximum efficiency with a variety of advanced safety and convenience features.
We offer customized designs paired with dependable steel frames and cedar or redwood to give you the look you want. Check out our gallery for samples of our work.
Do you want to add a garden gate, side access to your backyard, or a walk gate to your home? We can even fabricate an entry gate to match your existing fence or complement your design scheme. Check out our gallery of pedestrian gates we've fabricated or send us a picture of one you found online with your estimate request.
The slide gate is practical and functional for a single-car driveway or entrance. The gate slides open utilizing a gated track and pulley system behind your retaining wall or existing fence allowing you to maximize the most of your driveway and parking space. Please check out our gallery of slide gates and contact us today to discuss the possibility of installing a slide or cantilever gate at your property. 
The swing gate is the most popular, as it allows you to open to or away from the street for easy access to your driveway or entrance. We fabricate all our gates using high-quality adjustable hinges and a turnbuckle assembly which will keep them straight and level for a lifetime. You can be confident our swing gates are built and installed with longevity in mind. Please take a look at our gallery of swing gates.
The bi-parting or double swing gate allows you to open to or away from your entry with two panels. This design works best with wider driveways for two or more vehicles over 15' wide. One major benefit of two panels is reducing the time needed to open. Please take a look at our gallery to see our work. 
The cantilever gate is similar to the slide gate, but it uses a support rail installed to line up along the inside of your gate. It floats across your driveway as it opens and closes. This gate is ideal for uneven terrain but requires a larger stacking area that roughly measures at least 1.5 times the distance it will travel across your driveway. Feel free to check out our gallery today.
All our gates are powder coated by default. Powder coating produces a cured layer of protection to your gate that is more durable than paint and will increase the longevity of your gate.
We offer various customizable powder coat options, please check out our Powder Coat chart at the link below.
We do not build 100% wood, chainlink, or vinyl fences and gates.